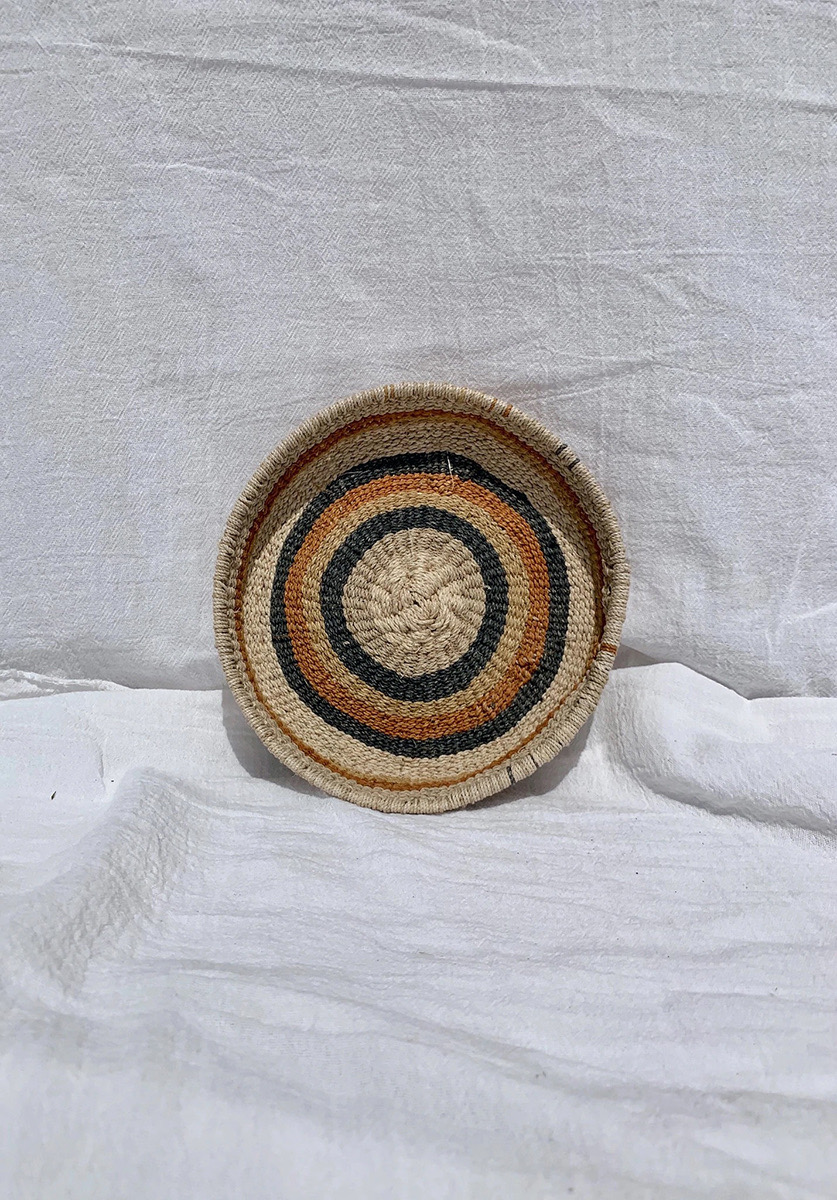 ESPACIO HURFA | Set of Baskets
€325.00
This set is ideal for decorating walls and it includes: one Small basket, two Medium baskets and one Large basket.
You will be able to choose the baskets and designs from our available stock.
Handmade from start to end: Women from the Wichi indigenous community in "El Potrillo", Formosa, made these beautiful pieces using ancestral hand – weaving techniques.
Some products might have some irregularities in size & color, that's the magic of handmade.
These functional and decorative Baskets spread bohemian vibes wherever you put them. Experiment with different arrangements to create a beautiful and trendy effect.  You can use them as basket walls, decoration for your table or shelf or storage for your everyday items.
Explore your creativity by combining several baskets from different sizes and patterns for your own unique and personal wall decoration!
1 in stock
Additional information
| | |
| --- | --- |
| Material | Native chaguar fibers |
| Color | Multicolor (dyed with fruits, roots and seeds) |